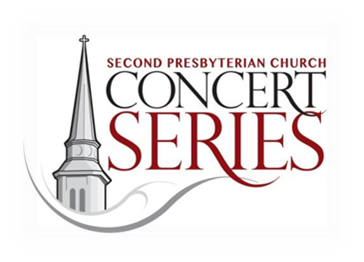 Second Presbyterian Church's Concert Series offers the finest in sacred and culturally relevant musical experiences in a variety of styles that touch the heart, stir the soul, and inspire audiences to connect their love of the arts to their relationship with God.
2017/2018 Concert Series
Our season includes distinctive programming that explores different aspects of being in God's world - from thrilling vitality of rhythm and sound, to the soul's deepest groanings, and finally our interdependence with Creation and our Creator. We are delighted to bring in artists from outside our region, along with featuring the fine musical gifts of Second Presbyterian's ensembles, and our local musicians.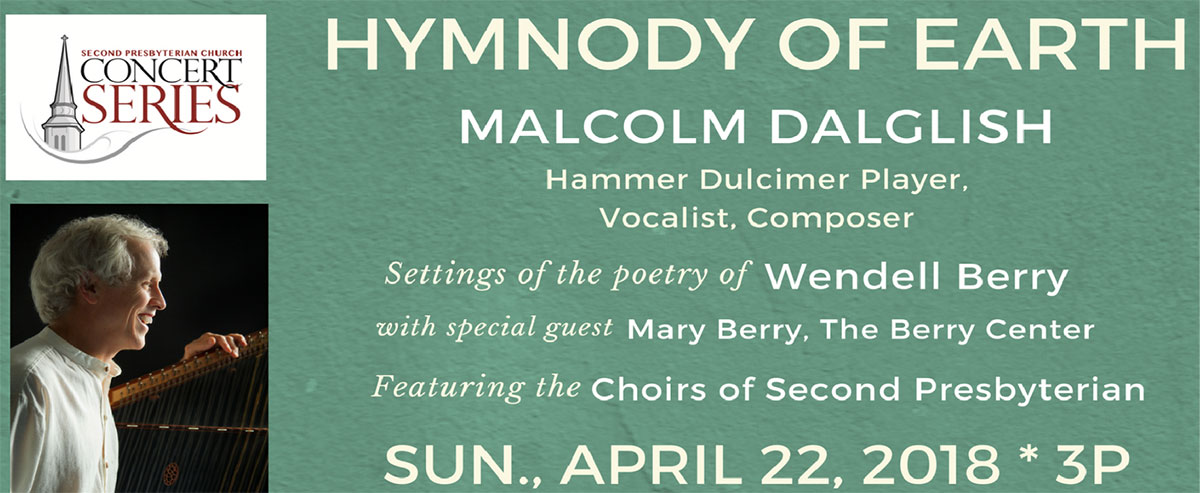 Second Presbyterian's final concert of the 2017/18 season is an Earth Day Celebration- Hymnody of Earth - featuring Malcolm Dalglish, members of the Choirs of Second, percussionist John Harris, and Paula Roberts, piano. Hymnody of Earth is a song cycle inspired by the words of Kentucky sage Wendell Berry. Our concert will feature a portion of the nearly 90 commissioned works of Mr. Dalglish for the cycle. Our special guests will be Mary Berry, of the Berry Center (and daughter of Wendell) and Mrs. Tanya Berry, Wendell's wife. Admission is free – be sure to invite your family and friends for this extraordinary afternoon! For more information, contact Jim Rittenhouse, jrittenhouse@2ndpreslou.org.
A Word from Malcolm Dalglish:
Over 25 years ago when the power lines had succumbed to an ice storm in subzero temperatures and while huddled around a fireplace reading Wendell Berry's book of poems entitled Sabbaths, I came upon these words:
Slowly, slowly, they return
To the small woodland let alone:
Great trees, outspreading and upright
Apostles of the living light.
The words rose off the page and sang themselves into what has become a life-long and ever-changing work, The Hymnody of Earth. The poetry of Kentucky writer Wendell Berry continues to be the inspiration for this living and growing group of songs. For over six decades his writings have given vision to a way we might live in harmony with nature, each other, and a holistic understanding of our deepest connections with the earth that sustains us.
The hammer dulcimer is a singing and dancing drum of strings which informs the way I put together songs with a physicality in which words play through the mouth, movement and the imagination. Folk music does this. These Wendell Berry poems do the same. It is a great joy to bring words of such resonance into song and into this community. Wendell once said "words remember song." These songs are a way to remember his words.
---
Past Events