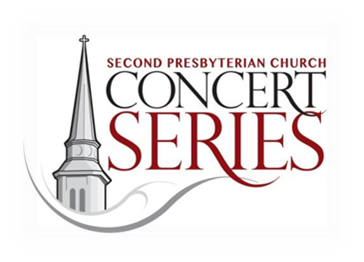 Second Presbyterian Church's Concert Series offers the finest in sacred and culturally relevant musical experiences in a variety of styles that touch the heart, stir the soul, and inspire audiences to connect their love of the arts to their relationship with God.
2022/2023 Concert Series

Second Presbyterian Church's Concert Series brings back by popular demand a brilliant cluster of vocal and instrumental works from opera and oratorio to jewels of the art song repertoire, classic cabaret songs and Broadway and off-Broadway favorites, jazz standards to a jubilant finale of Gilbert and Sullivan. Performers from of Second Presbyterian, and special guest collaborative artists. The concert will be livestreamed on YouTube channel 2ndpreslou. FREE ADMISSION.
Because of the generosity of our Series sponsors, admission to the performance is free. A freewill offering will be taken to benefit one of our mission partners, South Louisville Community Ministries in Louisville. South Louisville Community Ministries provides emergency assistance for our neighbors facing crisis and work with our partners and neighbors to better connect and advocate. In this past year, SLCM helped 514 families ensure stable housing and prevent homelessness through financial assistance and fed more than 3,000 families through the food pantry. Donations can be made directly to SLCM at their website: www.slcm.org/give.
---
DONATE TO THE CONCERT SERIES ONLINE
If you are interested in donating to the Concert Series, please press the button for online giving, or make checks payable to Second Presbyterian Church and mark on the memo line either "Concert Series". You may place it in the offering plate, or send to the attention of Jim Rittenhouse at the church.
---
Past Events