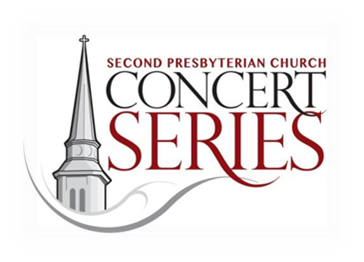 Second Presbyterian Church's Concert Series offers the finest in sacred and culturally relevant musical experiences in a variety of styles that touch the heart, stir the soul, and inspire audiences to connect their love of the arts to their relationship with God.
2022/2023 Concert Series

The Music Departments of St. Francis in the Fields Episcopal Church and Second Presbyterian Church are pleased to present a joint concert: The Creation of Franz Joseph Haydn on Thursday, November 10, 2022 at 7:30 p.m. in the sanctuary of St. Francis in the Fields Episcopal. An oratorio based on accounts from Scripture and Milton'sParadise Lost, this 1798 masterpiece is an enduring example of the grand choral works of the Classical era. The Choirs of both churches are joined by soprano Emily Albrink Katz, tenor Steven Paul Spears, and bass-baritone Christopher Besch, and accompanied by members of the Louisville Orchestra, and Samuel Libra on harpsichord. Jim Rittenhouse, Director of Music at Second Presbyterian, conducts the performance.
Admission to the performance is free. A freewill offering will be taken to benefit the Kilgore Samaritan Counseling Center, a ministry supported by Second Presbyterian and St. Francis in the Fields Episcopal. For more than three decades, the Kilgore Samaritan Counseling Center has been nurturing the healing process for both individuals and families. Thanks to the generosity of supporters, the Center provides counseling services to all members of the community regardless of their ability to pay. For more information and how to donate: https://kilgorecounseling.org/.
---
DONATE TO THE CONCERT SERIES ONLINE
If you are interested in donating to the Concert Series, please press the button for online giving, or make checks payable to Second Presbyterian Church and mark on the memo line either "Concert Series". You may place it in the offering plate, or send to the attention of Jim Rittenhouse at the church.
---
Past Events