Children and Youth Music
Second Presbyterian Church Children's and Youth Choirs nurture children ages 4 through 12th grade by offering cohesive music and worship educational programming that captures both their mind and spirit. Our goal is two-fold: instruct children and youth in the essentials of music and artistry and develop the future worshippers of Christ in His church. Through age-appropriate activities and music, our choir leaders guide the children and youth to present their voices to God in weekly rehearsals and in occasional worship services through the year.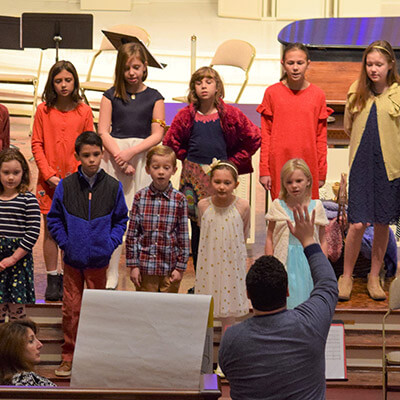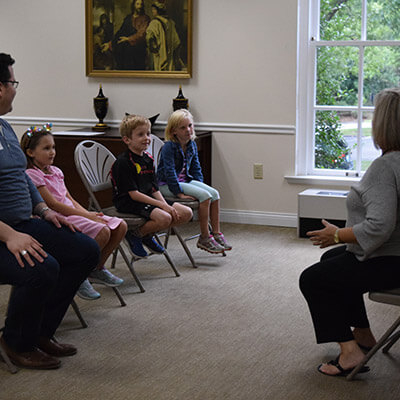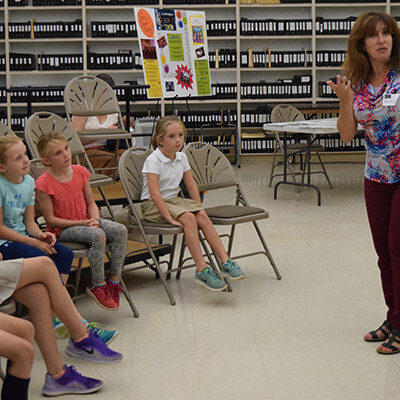 Children's Choir
All choirs meet on Wednesdays at 5:30pm. A convenient pizza snack supper is available at 5:00p (nominal charge). Choir year runs from early September to mid-April.
Cherub Choir
For girls and boys ages 4 and 5. Meets Wednesdays, 5:30 - 6:15pm.
Krista Heckmann and Erin Shina, directors.
Cherub Choir begins the exploration of their voice, including finding their singing voice, matching pitch and learning the stepping stones for music literacy. This choir is the first time they learn the joy of making music with others as an ensemble. Cherub Choir participates in worship 2 to 3 times throughout the year.
Carol Choir
For girls and boys in grades 1 and 2. Meets Wednesdays, 5:30 - 6:15pm.
Ricky Case and Paula Roberts, directors.
Carol Choir members continue to expand their vocal range and capabilities, as well as begin exercises in music reading and notation, and beginning more regular participation in worship. Carol Choir begins singing anthems specifically written for children, and will present music independently or with other Choirs 4 to 5 times a year.
Chapel Choir
For girls and boys in grades 3 through 5. Meets Wednesdays, 5:30 - 6:30pm.
Christina Bouras Recktenwald, director.
Chapel Choir members are encouraged to develop beautiful choral sounds through healthy singing and musicianship. Music reading is emphasized, and choristers are trained in all aspects of worship participation. A high level of vocal training for the treble voice is offered. Chapel Choir sings in worship or other services independently or with other choirs 5 to 6 times a year.
Studio2!
Each choir participates weekly in this fun exploration of different instruments and musical experiences led by a professional instructor. Areas included are: World Drumming, Orff Instruments, Handbells/chimes, Movement.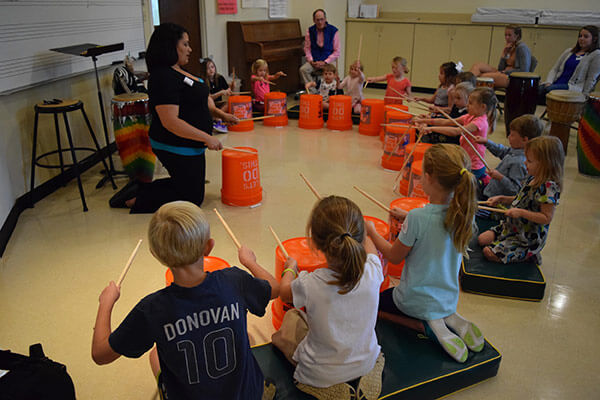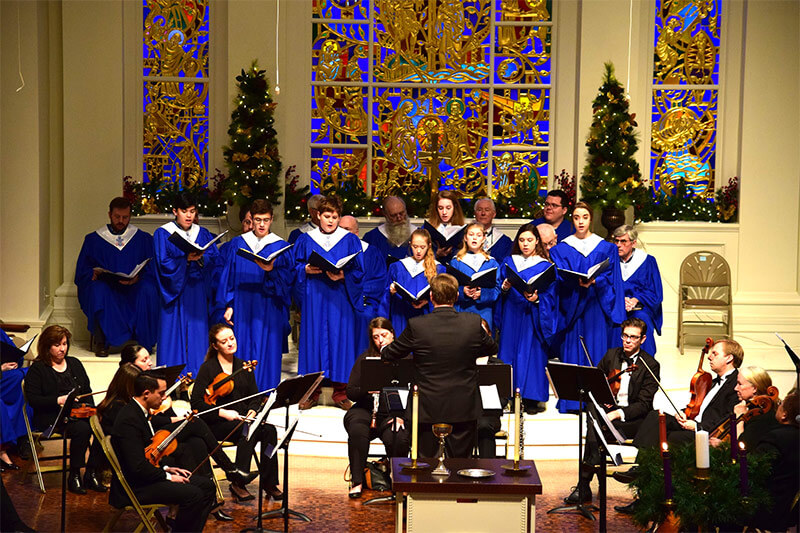 Youth Choir
For students in grades 6 through 12. Meets Sundays, 12:15 - 1:00pm (after 10:50am service)
Jim Rittenhouse, director; Ricky Case assistant.
Students in middle and high school continue to expand their training in music reading, and concentrate on using the voice in advanced ways to interpret a variety of choral styles - contemporary church anthems, settings of the hymns of our faith, spirituals, service music, and classical music. Youth Choir sings in worship independently and with other choirs 4-6 times each year. A light lunch is arranged by parents and leaders each week. Rehearsals conclude at 1pm.
For more information about Youth Choir, please contact:
Jim Rittenhouse, Director of Music Ministries
gro.uolserpdn2@nullesuohnettirj
502-895-3483 ext 212