Children's Ministry 2PK-2nd Pres Kids
The Children's Ministry of Second Presbyterian Church seeks to inspire children through the development of their faith and their knowledge as they grow in love of God and the world.
To register with 2PK, please complete the following form.
To sign up for 2PK correspondence, please email Lorie Williamson at lwilliamson@2ndpreslou.org.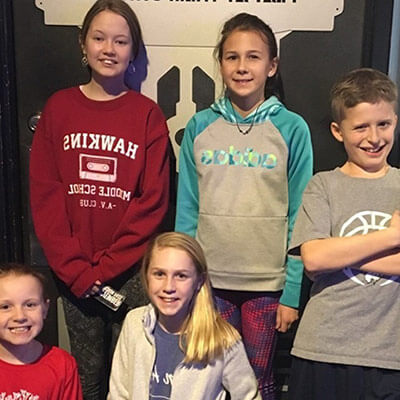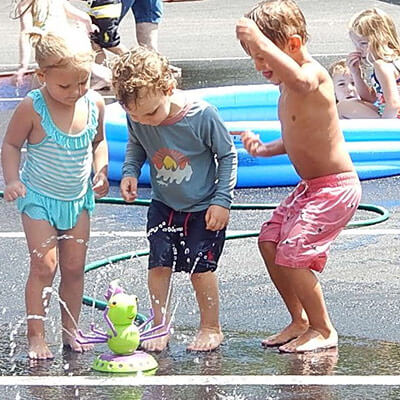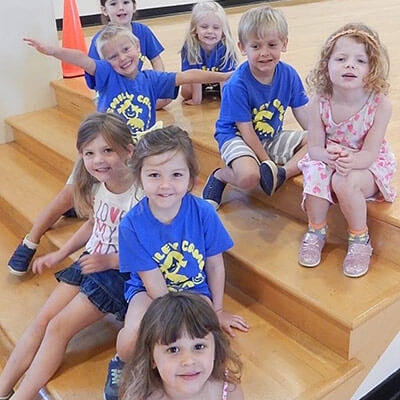 Faith Formation
Classes are offered for children age 3 (by August 1st) though 6th grade. Children age 3 – 3rd grade will be released to class during the 10:00am worship service. Children in grades 4, 5, & 6 will meet in the Youth Suite for breakfast, which begins at 10:00am, and will report to their classroom at 11:00am. On the first Sunday of the month they will stay in worship with their families.
Childcare
Childcare is available for children 3 and under during both the 8:30am and 11:00am worship services. Childcare is offered in room 117 in Hilbert Hall, located adjacent to the Weekday School Atrium, and is most accessible through doors #1 or #9.
KidCheck
KidCheck is a secure children's check-in system that enhances our security system and simplifies the check-in process. KidCheck helps ensure no one can pick up your child without your concent. To sign up, download the KidCheck app or go to go.kidcheck.com.
Wednesdays Together
Wednesdays Together is a time for friends and families to fellowship together with dinner, children's choirs, youth fellowship, adult studies, and gym time. For more information on Children's Choirs, click here. There are two semesters, the fall which runs September–November and the spring which runs January–April. Reservations are needed by Monday at noon of each week. There is a suggested donation of $5 per person with a $15 family cap for the meal.
Click here to RSVP for Wednesdays Together.
Dinner in the Great Hall: 5:00–6:00 p.m.
All Classes: 5:30–7:00 p.m.
The Second Presbyterian Weekday School has been a ministry of Second Presbyterian Church since 1955 and is committed to meeting the developmental needs of children in their formative years, 6 weeks of age through kindergarten.
Parents' Night Out
2023/2024 Dates: November 18, 2023, December 16, 2023, January 20, 2024, February 17, 2024
Time: 5:00 p.m. – 8:30 p.m.
Cost: $15 per child, $25 family cap
Ages: Birth – 5th grade
Pack a dinner and have the kiddos join us for a fun filled night of crafts, gym time, storytelling and more!
Reservations are a must! Please contact Lorie Williamson at lwilliamson@2ndpreslou.org for questions and to reserve your spot!
Summer Programming
The Children's Ministry sponsors six weeks of camps for children each summer: Smiley Camp, Vacation Bible School, and Project Serve. All camps are half-days and provide activities to engage children by sharing grace through play, exploration, new relationships, and love.
Registration will open March 1, 2024.
Smiley Camp
Smiley Camp is open to children age 3 (must be potty trained) to 6 years old and runs from 9am – 2pm. The cost is $250 for one week or $450 for both weeks.
Week 1 — June 10–14, 2024
Week 2 — June 17–21, 2024
Vacation Bible School
VBS is open to children age 3 (must be potty trained) to completed 3rd graders and runs from 9am – 12pm and the cost is $25 per child.
July 8–12, 2024
Project Serve
July 8–12, 2024
Project Serve is a ½ day service camp for children who have completed 4th & 5th grades. This is a mission based program focused on community service. Participants spend each day in the surrounding community volunteering their time at organizations such as: Uspiritus-Brooklawn, Farnsley Moorman House, Westminster Terrace, Family and Children's Place, Metro Parks and West End School.
Project Serve runs from to 9am – 12pm and the cost is $25 per child.